Principal's Message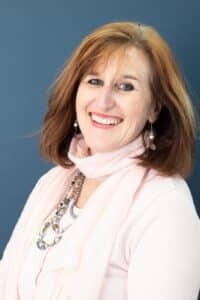 Welcome to our school's official website!
It is with great pleasure that I extend my warmest greetings to you. As the principal of ABQ Sohar, I am delighted to have this platform to connect and engage with our vibrant school community. Our website serves as a virtual gateway to our school, offering a wealth of updates, information and resources.
ABQ Sohar offers a warm and supportive environment for our children to learn and grow. We have an impeccable track record of academic achievement. We believe in fostering conditions where every child can thrive academically, socially and emotionally. Our enthusiastic teachers strive to create an atmosphere that encourages intellectual curiosity, critical thinking and a passion for lifelong learning and we have several unique programmes to encourage the personal growth of our students.
We are committed to maintaining open lines of communication and our website offers numerous channels for you to reach out to support staff, administrators and teachers. I encourage you to explore the various sections of our website thoroughly. We continuously update it to keep you informed of upcoming events, parent-teacher meetings, as well as other significant milestones in our school calendar.
As a principal, I am committed to providing a safe and secure environment for your child's education. I want to emphasise that our website is just one component of our strong partnership with parents and guardians. I encourage you to actively engage with our school community, attend school events, and. participate in our various initiatives. Together, we can create an enriching and supportive educational experience for your child.
Yours sincerely
Julie Goble
Principal