Azzan Bin Qais
International School

Principal's Welcome
Mr Jacques Tredoux
A warm welcome to Azzan Bin Qais International School situated in the heart of Muscat. Working alongside an extraordinary team of staff, we are 100% committed to helping each of our students thrive, and successfully achieve their academic and personal goals this year.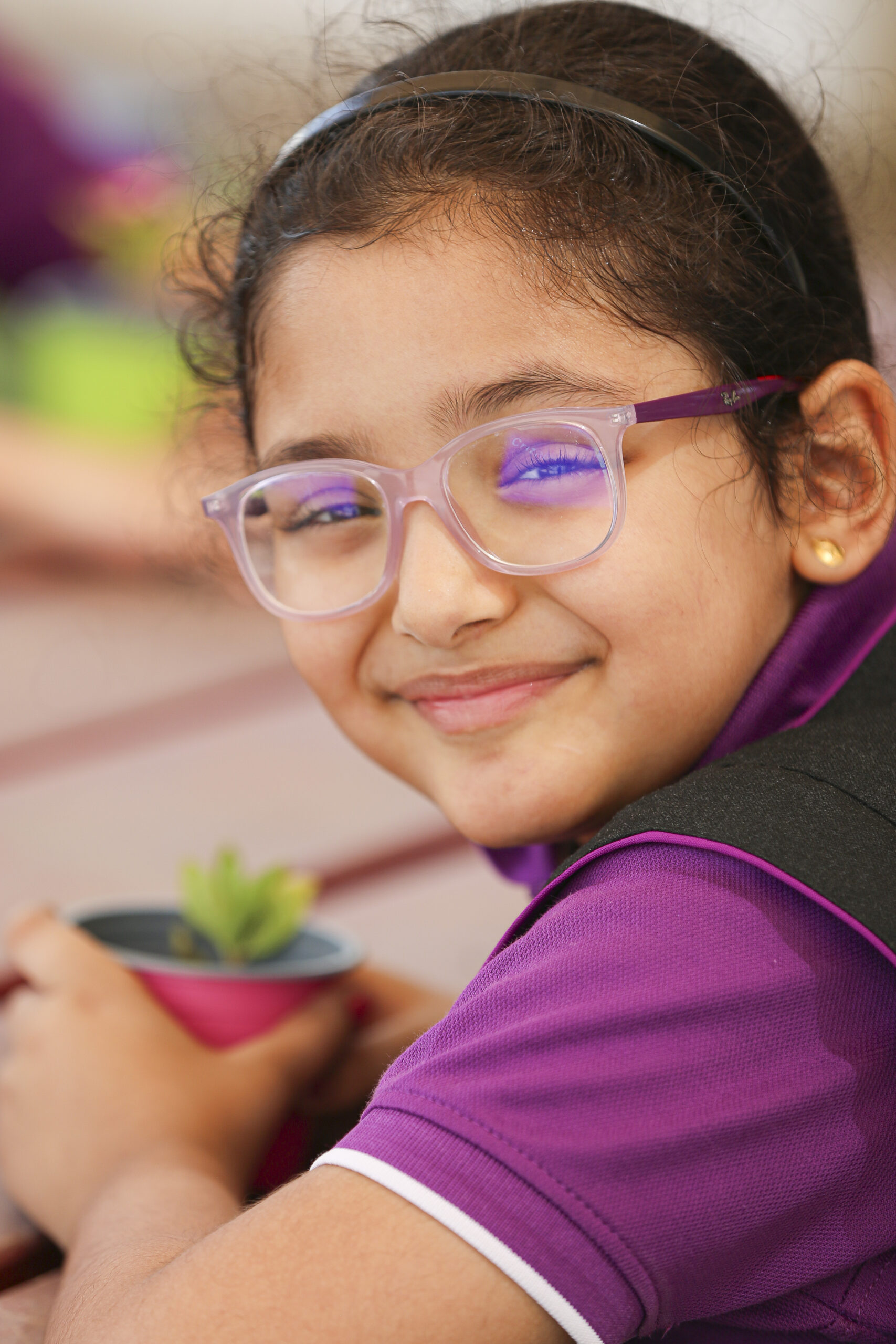 Why choose ABQ Azzan Bin Qais ?
We value the trust, confidence and faith of our parents.
Azzan Bin Qais International School aims to provide a caring environment which fosters the educational, physical, social, and cultural development of all students, giving them a global outlook and allowing them to achieve their maximum potential at an international level.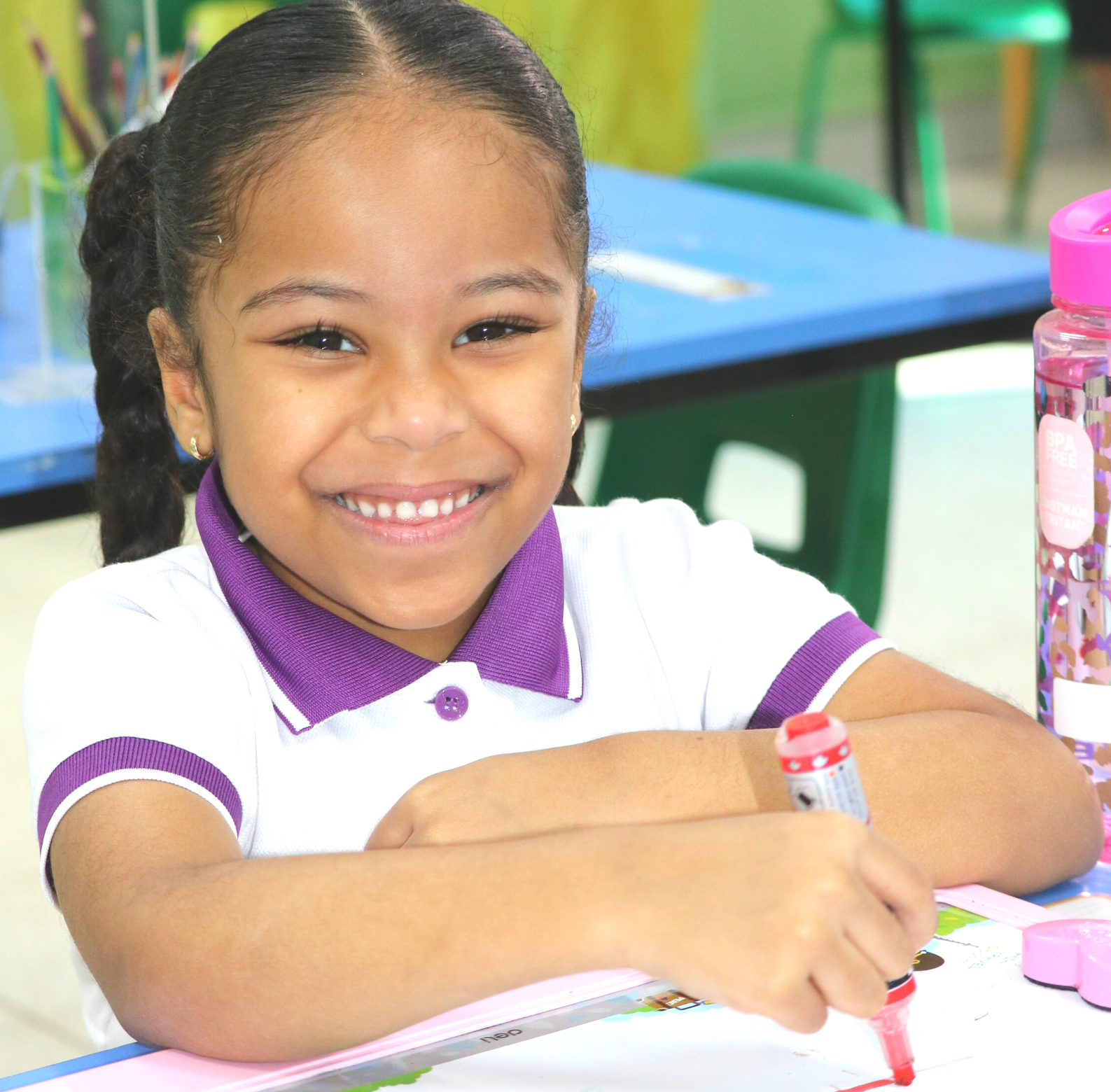 ABQ Explorer (KG)
Our development programme is designed to provide rewarding learning experiences and lays a solid foundation for future learning.
Find out more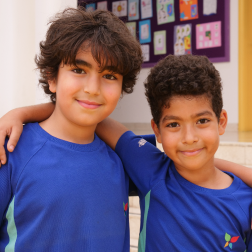 Primary
We follow the Cambridge Primary Programme, combining innovative online educational materials with the best classroom teaching methods.
Find out more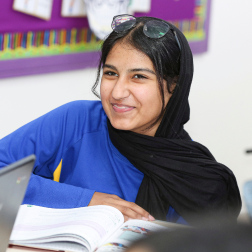 Secondary
We provide students with a broad and balanced knowledge of key subjects with a variety of additional subjects to choose from.
Find out more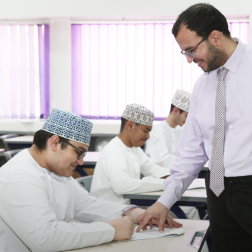 The ABQ Way
The ABQ Way ensures a consistent and sustainable high-quality educational experience regardless of the ABQ international school enrolled at.
Find out more

School Highlights
At Azzan Bin Qais International School, we aim to develop well-rounded students who leave school at the end of Grade 12 with a sound understanding of international business culture and are ready to make a positive contribution to the world around us.

Languages Taught: English/ Arabic

Curricula: Cambridge & GED

33 Years Old

Teacher : Student
1 : 22

Nationalities
39

School Capacity
1500

Age Range
3 - 18

Average Class Size
23

Excellent
Facilities
World-class Curricula
ABQ Azzan is a Cambridge International School, with CIE- and GED-based curricula. Academic excellence is paramount to us, and the nature of our external exams has a significant bearing on our teaching philosophy.
Extracurricular Activities
We offer our students a wide range of extracurricular activities to complement their rigorous academic curriculum and encourage them to explore their individual passions in a safe and caring environment.
The ABQ Family
ABQ Azzan International School offers a happy and welcoming learning space where a strong emphasis is placed on excellence in and outside the classroom, as well as the quality of interpersonal relationships.
Get in touch with us
We know that choosing a school for your child is a big decision. You are welcome to contact us.
I am very honoured and grateful for giving my three children an opportunity to study at your prestigious institution, a dream of many aspiring parents and an earnest desire of all hopeful pupils. Your school really stands very tall and apart from all other learning institutions, due to its superb teachers, excellent management and an extraordinarily warm and friendly environment.
I would like to thank the school members (leaders, teachers, admin, etc.) for all their efforts to provide the best educational experience for our kids.