Extracurricular Activities
We know there is as much to be learnt outside of the classroom as there is inside of it. We offer our students a wide range of extracurricular activities to complement their rigorous academic curriculum and encourage them to explore their personal passions in a safe and caring environment.
Integrating extracurricular activities with our students' academic lives offers additional opportunities for personal development and broadens their perspective about the world at large. Students who receive a well-rounded education are better prepared for the future as they develop a wider range of knowledge, as well as the 21st-century skills necessary to succeed.
Your child will discover their passions and talents and build the strength of character, compassion and empathy to make a positive impact on the lives of others.
Our current ECA programme
The ABQ Sports Club offers a wide variety of sports and recreational activities.  All activities are designed to encourage a healthy lifestyle whilst respecting sportsmanship and fair competition. Through engagement in sports, students learn leadership, teamwork, problem-solving, responsibility, self-discipline, and initiative.
The ABQ Music Club facilitates music education, provides practice space for students, and encourages student performances on- and off-campus. Music is a universal language which triggers emotional responses and kickstarts creativity like no other. After a long school day, a musical session is an easy way to relieve stress and take the mind off homework and tests.
The ABQ Photography Club helps students to develop keen observation skills in terms of their space and environment, using photography as a medium to tell their stories and communicate their ideas. Students are given opportunities to take photos in studio settings, outdoors and during planned educational outings to different parts of Muscat.
The ABQ Book Club encourages reading by providing a safe environment where literary discussions can take place in a respectful manner. This club promotes a love of literature in a positive and nurturing environment. It inspires deeper levels of understanding for students whilst reading literature, and gives book lovers a place to feel safe, valued, and understood.
The ABQ Holy Quran Club organises and conducts activities related to the practice of Islam and the Qur'an by providing an environment that inspires a noble character and righteous leadership. At meetings, students develop great respect and love for the Quran. They apply Tajwid rules to guard and preserve the Quran from distortion whilst using modern learning methods such as Quran Apps.
The ABQ Science Club is for students who are interested in learning about all aspects of science – from medicine and chemistry to physics and the environment. Students learn how to use the relevant theories and apply them in the real world. The club encourages, motivates, and equips students in applications of science and its interface with society.
The ABQ Debating Club empowers students with the skills to express their beliefs confidently on a wide range of topics, and to persuade an audience with creative, well-structured arguments. Students develop an interest in exploring topical issues from different points of view and learn to structure individual arguments, as well as persuasive team debate topics.
The ABQ Art Club provides a platform for students to enhance their creativity and self-expression, and to gain a greater understanding of concepts and ideas in art. Continually learning and expanding art skills is fun and rewarding.  The club fosters a love and appreciation for art by providing a creative outlet in an inspiring environment.
The ABQ Drama Club provides a forum for expression where members learn more about various aspects of theatre productions, including stage terminology, working on acting skills, set building, and costume/makeup design. Students also learn how to think critically to successfully participate in dramatic impromptu improvisations, as well as more formal productions.
The ABQ Environmental Club raises awareness of environmental issues, such as protection, conservation, preservation, and restoration, with an emphasis on educating and empowering students. This education process assists in instilling a sense of responsibility towards the environment and a personal commitment to protect and preserve the Earth.
Secondary Clubs
ABQ Digital Design and Animation Club
The ABQ Digital Design and Animation Club members create digital content that showcases creativity, communication, and responsibility by using audio and visual equipment. Students use videography and photography skills to capture school events, interesting stories, and community work that can be shared on social media platforms.
ABQ Artificial Intelligence and Augmented Reality (AI & AR) Club
The AI & AR Club members master essential ROS (Robot Operating System) Developer skills by learning to use Python, the most popular programming language for robots. Augmented Reality is one of the most promising enabling technologies that will become a key factor in future industries thanks to its capability to enhance the perception of the real world by integrating virtual objects and information.
ABQ Model United Nations Club
ABQ Model United Nations Club members develop a better understanding of the issues facing the world by cultivating the skills needed to work towards effective solutions. The club prepares for and participates in Model UN Conferences. Students from different schools come together as delegates representing the nations of the world, and then debate, discuss, and work towards resolutions on a variety of topics.
The ABQ Writers' Club promotes a positive and productive atmosphere for inexperienced writers to integrate, learn and grow. It provides students with the opportunity to write creatively in a collaborative setting and apply knowledge and skills learnt in class. It also provides a focused forum in which students can build a professional writing resume.
*The format and frequency of club meetings may vary due to the interest of the students and the availability of subject specialists.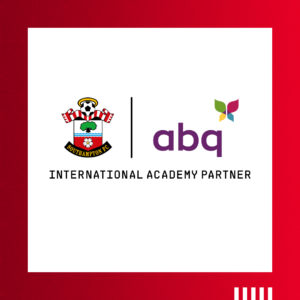 The Southampton Football Club Academy practices twice a week outside of school hours. For more information, please contact our Head of ECA, Mr Adriaan Potgieter at [email protected]