About Us
ABQ operates 3 premium international schools and 2 standalone Pre-KG nurseries in the Sultanate of Oman.
The history of ABQ schools starts with the esteemed Azzan Bin Qais International School – a pioneer and iconic presence in the Omani private education landscape. Established in 1990, it is truly an embodiment of the transformation and exciting development of Oman as a country and its education system.
Al Omania Education acquired ABQ Azzan Bin Qais School in 2009 and the school relocated to its exciting new campus for the start of the 2022-23 academic year.
Al Omania continued its commitment to the education sector by launching ABQ Seeb International School, a state-of-the-art facility, in 2013.
The third leg of the growth strategy was the acquisition of ABQ Sohar International School in 2015 – the largest international school in the Batinah region. Sohar International School moved into its new world-class, purpose-built campus in August 2019.
Two standalone Pre-KG nurseries opened in Bawshar and Sohar in September 2022. The first years of school is an exciting and important time in any child's development and we see this as a beautiful opportunity to capture the curiosity of children and instil in them a lifelong love for learning.
ABQ is excited about opening its first Private school, ABQ Al Imtiaz Private School, in Bawshar for the 2023-24 academic year.
ABQ is now the largest international school operator in Oman with the three schools rated as the best Cambridge schools in the country.
2009

2013

2015

Given the stability and maturity of our operation and to reinforce our growth strategy, ABQ Education Group established the first true school operator model in Oman, The ABQ Way. We invested in the finest resources to develop a best-in-class educational philosophy and delivery model. This model assures a consistent and robust framework for all academic and non-academic activities within our schools.
ABQ is now the largest private school operator in Oman and is rated as the best Cambridge schools in the country.
Our Identity
Our main task is to discover and fulfil our deep innate potential, much as the acorn contains
the potential to become the oak, or the caterpillar to become the butterfly.
– Carl Jung 1875-1950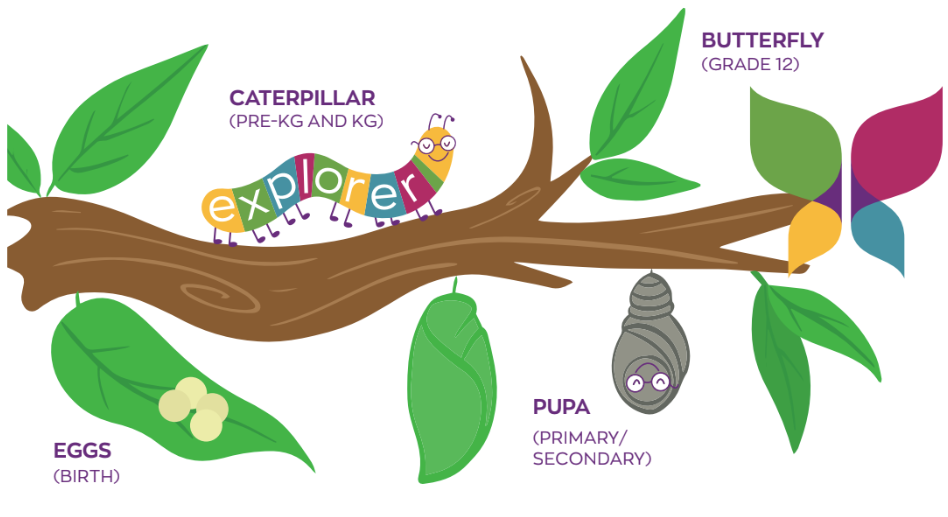 We are indeed a School Family. We continuously strive to make every single member feel valued, appreciated and cared for.
The curriculum is very advanced compared to other schools. ABQ has added uniqueness through the introduction of ABQ 1:1 Chromebooks. It makes it very easy for the students to access course material at any time.
As parents, we have actually benchmarked the standard and quality of education at ABQ with other schools, and ABQ stands exceptional in serving the community distinctively in the education stream.
My kids are even happier at school than at home.
We are very happy. The communication is great. The kids are very happy going to school each day and are enjoying it, so all in all everything is amazing.
I am very honoured and grateful for giving my three children an opportunity to study at your prestigious institution, a dream of many aspiring parents and an earnest desire of all hopeful pupils. Your school really stands very tall and apart from all other learning institutions, due to its superb teachers, excellent management and an extraordinarily warm and friendly environment.
I would like to thank the school members (leaders , teachers, admin, etc.) for all their efforts to provide the best educational experience for our kids.