Principal's Message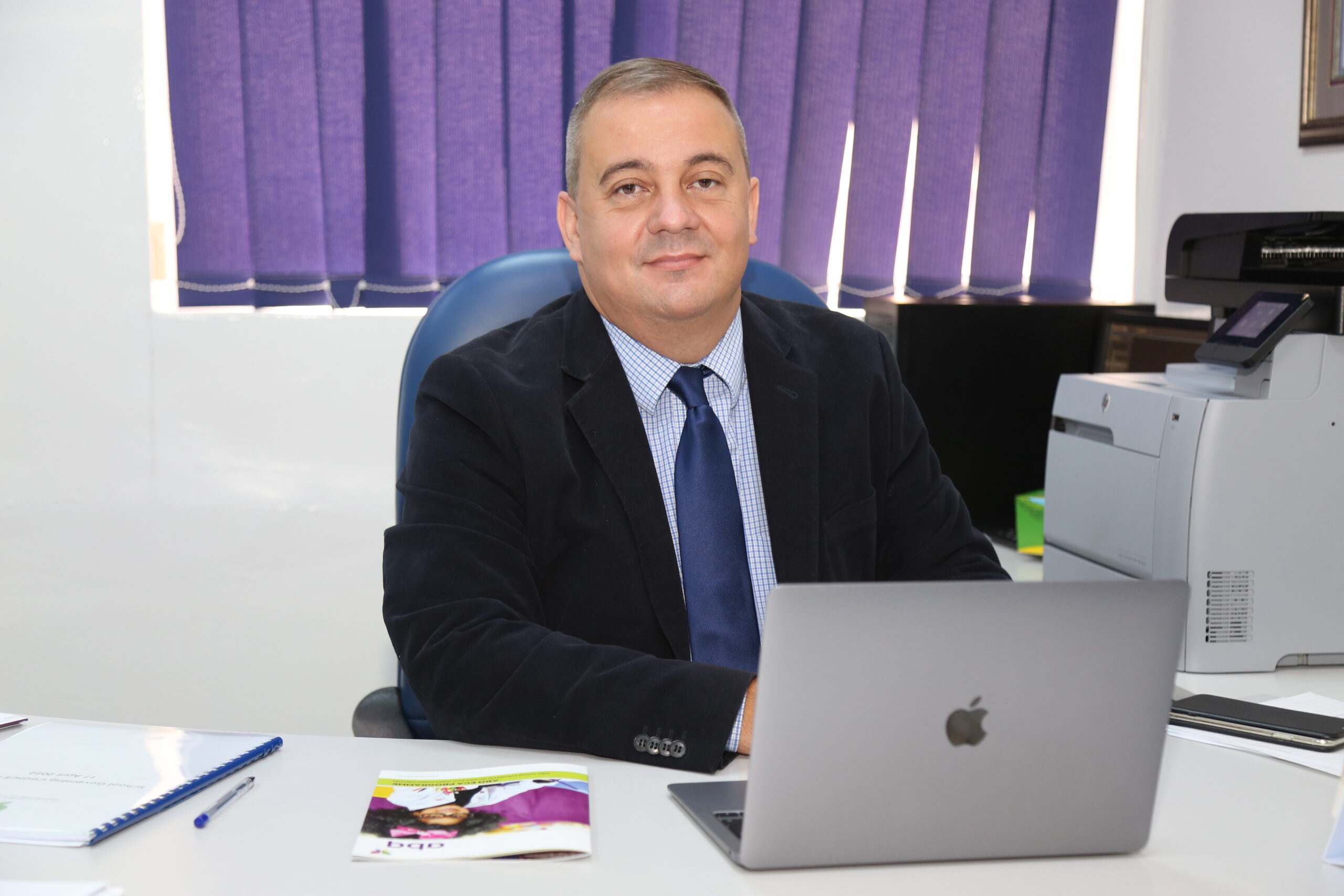 A warm welcome to Azzan Bin Qais International School situated in the heart of Muscat.
Working alongside an extraordinary team of staff, we are 100% committed to helping each of our students thrive, and successfully achieve their academic and personal goals this year. Our goal is to encourage active engagement and to continue nurturing a lifelong love for learning.
We are excited to be calling a new campus 'home' from the start of the 2022/23 academic year. We also have a number of new families who have joined our school family this year and I would like to especially welcome you too. You have made the right choice and I am certain that you will not be disappointed. The richness of the educational experience at ABQ Azzan Bin Qais International School is displayed through a balanced programme where students are encouraged to apply themselves to each task and to involve themselves in the diverse curricular and extracurricular programme.
ABQ Azzan International School offers a happy learning space, where a strong emphasis is placed on excellence in and outside the classroom and on the quality of interpersonal relationships. We believe that education is the foundation upon which a compassionate, successful and forward-thinking society is built and that it is our duty to prepare our students to face global challenges with the intellectual skill and personal confidence necessary to succeed in life. Our school's purpose is to educate our students to eventually take their place as dynamic leaders in an ever-changing world by offering them a comprehensive and well-rounded education from Pre-KG to Grade 12.
While this website provides an excellent introduction to what we offer, I believe that the best way to get a sense of a school is to view it in action. Therefore, I warmly invite you to join me on a tour during school hours, to see a range of classes in progress and experience for yourself the welcoming, supportive, and richly rewarding learning environment that ABQ Azzan provides.
Yours sincerely
Mr Jacques Tredoux
Principal